Gentle Reader,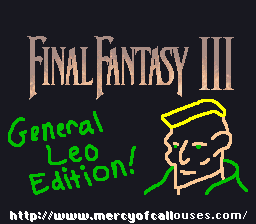 The first batch of players of the hack found a variety of bugs both large and small. This new patch corrects those mistakes without changing any of the other significant content of the patch.
General Leo Edition Hack version 3.2 download
(Updated 1/18/2016)
Romhacking.net article
Thanks again to everyone who's tried it out!
Ever Yours,
Fauntleroy